Wholesale VoIP solutions are defined by flexibility, allowing service providers to implement more than basic network access services. Taking the customer's needs into consideration, 4PSA offers advanced services that can be deployed step by step.
Guaranteed Scalability
The quality of service and total business and process automation are our main objectives. To help us meet them, we have embedded cloud scalability into all our solutions.
Pay What You Use
We created VoIP solutions where you get to only pay for the resources you use.
Lowest Cost per Customer in the Industry
4PSA provides unlimited scalability for the lowest cost per customer in the industry. This allows service providers to be more competitive and to grow more rapidly.
Benefits
Operations and business automation empower service providers to provision new accounts without any intervention, to automatically charge customer accounts, and to suspend or terminate services based on predefined criteria.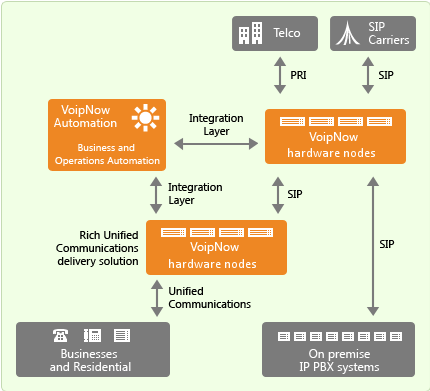 Highlights
Low initial investment and pay-as-you-go licensing

Operates on standard x86-based servers (physical or virtual) and running CentOS/RHEL as the operating system

Unlimited scaling thanks to the 4PSA Cloud technology
Media gateway with PRI interfaces using standard PCI cards
Multitenant, reseller-friendly AJAX web-management interface with four levels of administration
Real-time billing on all account levels
Complex telephone routing rules and Q.931 based fallback
Number portability engine for integration with national number databases
Virtually unlimited possibilities to create service plans
Automation with online store, account provisioning, customer management, recurring invoicing and charging
A proven platform used on thousands of deployments worldwide
Training programs for support staff